How it works?
Complete openness. We will tell you how much people earn in the same position and the same region as you. For free.
You don't need to ask around, just complete our short questionnaire.
Want to negotiate a higher salary? Perfectly prepare yourself with our detailed salary report. Detailed reports are already available for 11 countries.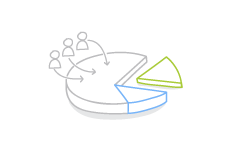 Responsible for your company's remuneration policy? Offer your employees the market rate. With Paylab Business. We have salary data for 11 countries.
---