HR Professional: How to Improve Your Work Relationships
18 January 2023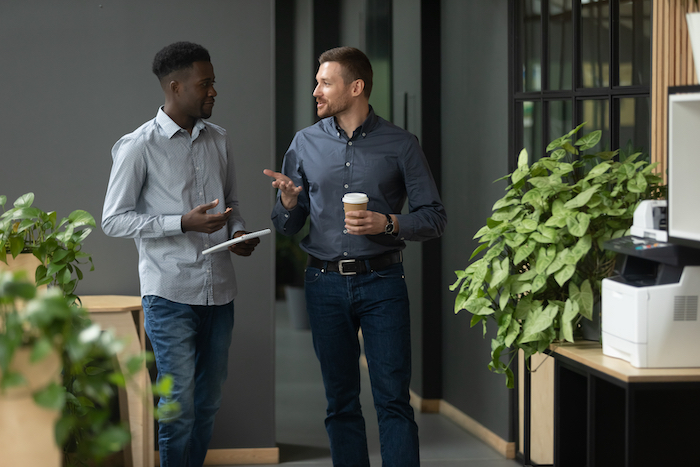 Every manager wishes to lead cohesive teams that collaborate and achieve company goals. But, if you are a business owner or leader, you are aware that things won't always go as planned.
Even high-performing organizations face team-building challenges from time to time. Personality clashes, lack of trust, or role confusion are all common causes of problems. And it is the duty of managers to identify these stumbling blocks and work on managing business issues.
So, stay with us as we walk you through the team-building challenges that most managers face and how you can fix them.
Give Positive Feedback
As a manager, you should inform employees on how they can work on improving and what they need to do better. Additionally, employees must hear about the things they do well on a regular basis.
When evaluating your team's work and giving your feedback, there are certain areas where you need to focus.
Make your team aware of their worth
Employees need reassurance on a regular basis. Notifying them when they handled a situation well or performed great in a difficult situation makes them feel like they are a valuable member of your team.
Don't forget to say thank you
Employees who believe they have supportive managers who recognize their efforts are more engaged than those who do not. They are also far more likely to stay with your company. A simple thank-you note or card can make a bigger difference than you realize.
Acknowledge high achievers in public
Praising employees for their successes and positive contributions to your company at monthly or weekly meetings will motivate those you recognize and inspire others to work harder.
Enhance Communication
Using memos or emails to communicate with employees is not only inefficient, but also impersonal. Workers will quickly come to believe that they are not an important part of your company if all you do is talk to them. Because your employees are some of your most valuable resources, having two-way personal communication is critical.
So, make yourself visible. Managers and HR representatives should be visible and make it clear to employees that they are available and approachable. This allows your employees to easily seek any advice or support they may need in order to be at their most productive - as well as to address any issues or concerns they may have.
Make Everyone Feel Included
When speaking of communication, it is critical for any organization to keep employees informed through clear HR-related communication. But, language barriers cause problems for companies that operate in multiple countries or have multinational employees.
Despite this, it is the responsibility of HR to communicate the information correctly to everyone in the company in a language they understand. To make this possible, HR can get the help of professional translation companies to get expert services and avoid misunderstandings when translating from one language into another and make everyone feel included while they retain all the information they need.
Provide Career Advancement Opportunities
Companies that actively promote and encourage their employees' career development will find themselves with a more motivated workforce. Managers and HR representatives should consult with employees about ways to improve their existing skills and obtain new training.
So, it is very important to consider implementing a tuition reimbursement program. Assisting your employees in advancing their education while working for your company results in a better-trained, more flexible workforce, as well as increased employee loyalty.
Reduce Workplace Stress
Employee burnout is real and they take mental health days for a reason in today's culture.
When speaking of work burnout, a compounding effect is putting a lot of strain on the collective workforce-little free time, trying to make ends meet, raising families, and meeting work demand.
So, creating a work environment that relieves stress rather than adding to it will improve overall workplace relationships.
Things you can implement that make employees enjoy their jobs include
Friendly Environment
Recognition
Agency and autonomy
Good benefits package
Trust
Flexible work arrangements, etc.
Final Thoughts
Ultimately we are social creatures by nature, which explains why healthy work relationships make us feel more fulfilled and productive. So, as an HR professional, you should identify the issues that arise and solve them for a better environment.
---