Does Inflation Impact on Salary Raises?
6 July 2022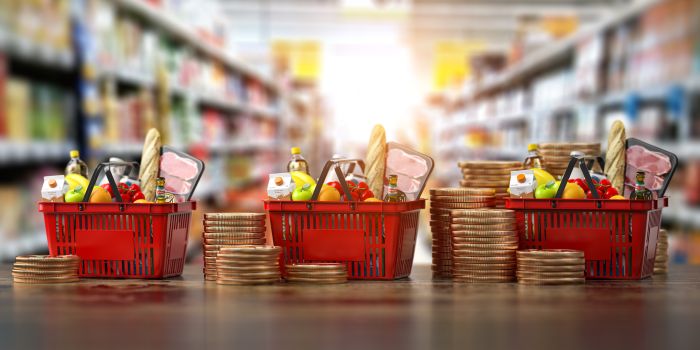 All over the world countries are experiencing higher than average inflation rates, and with inflation inevitably comes rising living costs.
The inflation is due to a number of factors including: the global coronavirus pandemic, the actions taken by central banks in response to the pandemic, as well as soaring energy and food prices. These prices have increased even further since Russia's war on Ukraine began. Russia has traditionally been the EU's top supplier of oil, natural gas, and coal so the invasion has exacerbated the energy crisis by fuelling global worries that it may lead to an interruption of oil or natural gas supplies. Furthermore, Russia and Ukraine combined account for nearly a third of the world's wheat and barley, and two-thirds of global exports of sunflower oil.
Inflation Rates
Inflation rates are reaching record highs around the world. The eurozone reached 8.1% in May, up from 7.4% in April and the highest it has even seen since record keeping began in 1997. Outside of the EU, the UK has seen its inflation rate surge to 9% (its highest annual rate since 1982), Russia is up to 17.8%, Moldova a staggering 27.1%, and inflation reached over 60% year-on-year last month in Turkey.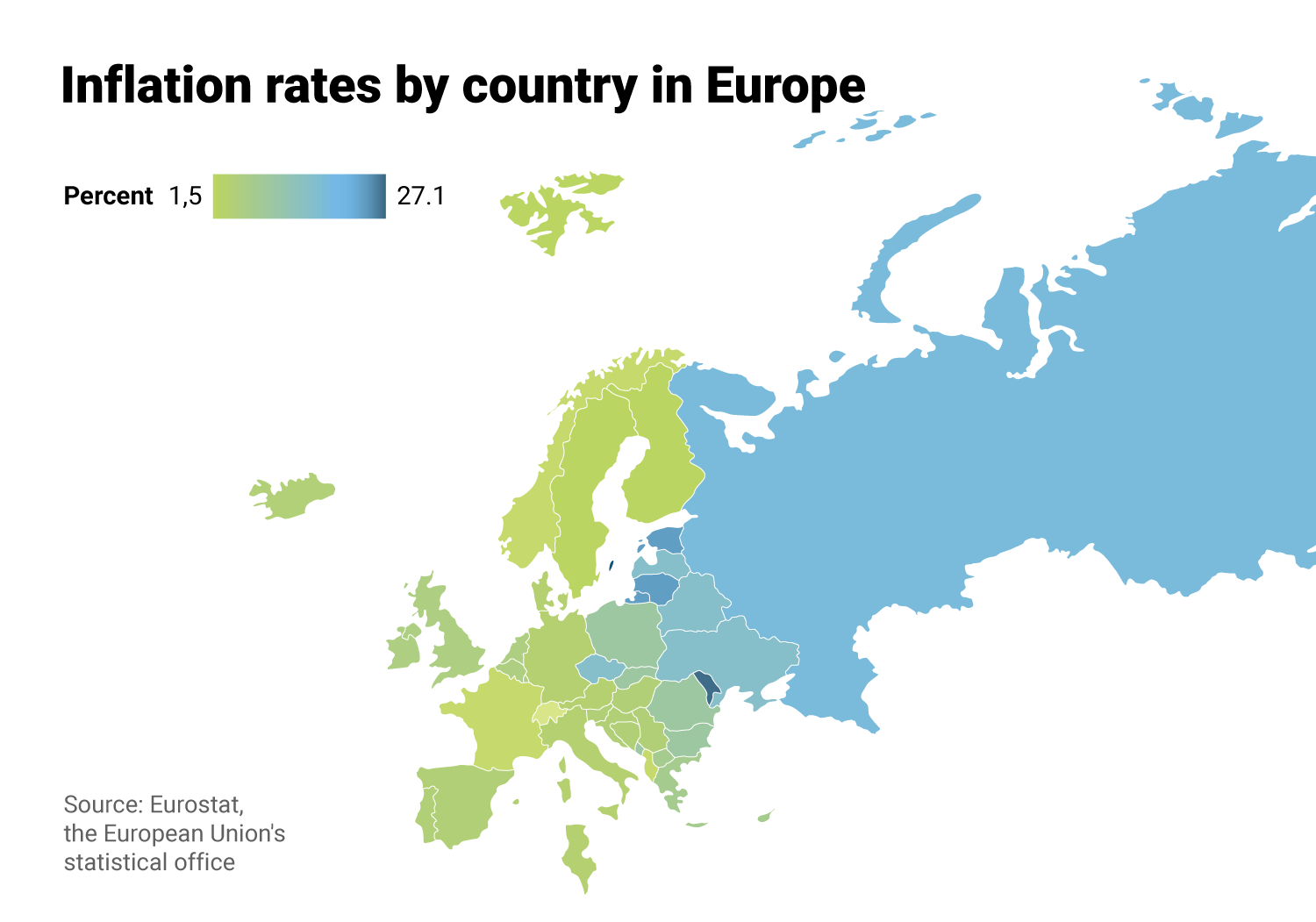 [Source: Eurostat, the European Union's statistical office]
Salary Raises and Inflation
With living costs rising month on month because of the inflation, we asked our respondents from salary portals covered by Paylab across several countries about their own experiences of salary raises, as well as their companies' policies on salary raises.
The respondents were from the following countries: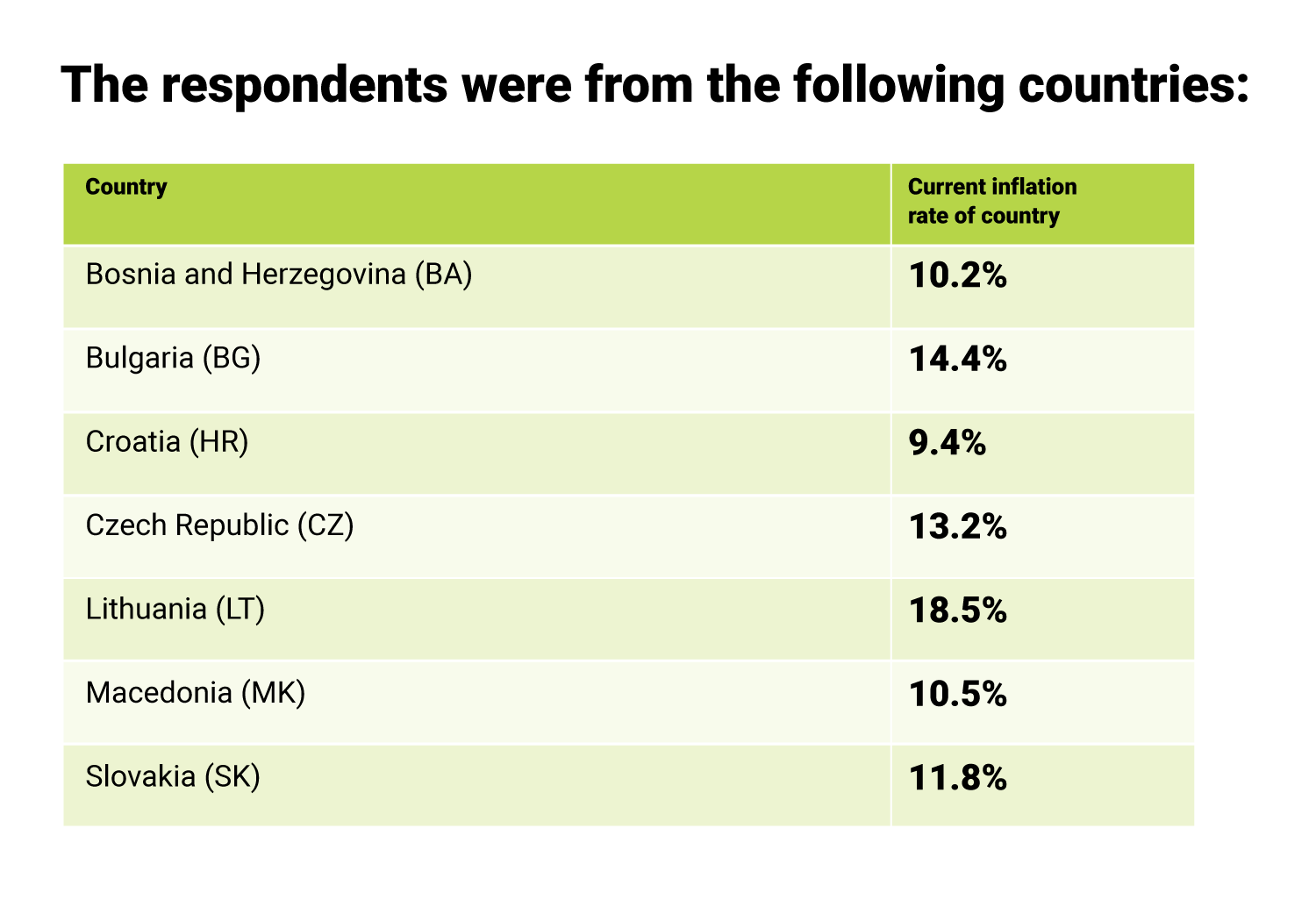 Lithuania has been one of worst countries hit with high inflation rates, and with energy prices at a record-high, the country saw heating bills rise between 100 and 150% for households last winter.
Although the consumption of Russian gas has been declining in the country over the last couple of years, Lithuania's energy dependence on Russia was one of the highest among European countries before the Russian invasion of Ukraine.
[Source: Trading Economics, Eurostat • Based on latest estimates available (April-May 2022)]
Results
We asked respondents when they last received a salary increase. It was shocking to learn that 30% of Croatians and 31% of Bosnian employees had never received a raise! By contrast it was reassuring to learn that between 28% and 35% of the respondents from all the countries did receive a salary raise in 2022.

In terms of comparing those with higher salaries and lower salaries*, around 30% of employees who answered who fell into the higher salary bracket had never received a pay rise. The figure was higher for those with the lowest salaries where for example 51% of the lower paid employees in Croatia had never received a pay raise, in comparison with 28% of those with a higher salary. This was a similar picture across the board for employees in Bulgaria, the Czech Republic, Lithuania and Slovakia.

We asked how much their last raise was. This was a mixed response. For employees from Macedonia, 38% answered that their last raise was up to 30 euros; only 3% of Macedonians had received up to 270 euros more, and 4% had received more than 270 euros as an increase in their annual salary.
It was a similar picture in Bosnia and Croatia, with only 3% of respondents in both countries receiving more than 270 euros as their raise. By contrast in Lithuania, 13% of all those surveyed enjoyed a raise of more than 270 euros.
We asked if what they received was in line with their expectations. In the Czech Republic 41% of people said it was what they were expecting and 4% were even expecting to receive less than they did, so they were happy. 40% of Lithuanians, however, and 43% of Macedonians were all disappointed and were expecting more from their last raise.
When comparing those receiving a higher or lower salary, fewer people with the lowest salaries said that what they received was what they were expecting. In Slovakia only 15% of lower paid employees said this was what they were expecting compared to 42% of higher paid employees. It was a similar scenario in Croatia where only 9% of lower paid employees said the raise is what they were expecting compared with 37% of higher paid employees.

We also asked what the policy was for giving raises according to their company. It was disappointing to learn that around half of all respondents from all countries said that there was no clearly defined policy on giving raises. In the Czech Republic this figure was 59% with no clear policy.

It was also shocking to read that 16% of Bosnians who answered the survey said that there were no raises at the company they work for. This was similar for Macedonians with 14% saying the same. This contrasted with 39% of Macedonians who said their raises were based on the individual results achieved by each employee.
The results are really interesting and really mixed when it comes to pay rises. As the cost of living continues to rise for all countries of the world, more and more people are going to be asking for or needing a pay rise from their employers so that they can afford to pay for their increasing outgoings.
Paylab is an international salary survey platform that collects information on the salaries and bonuses of employees in various positions across many countries. Compare your income with the national average for that position to see if you could be in line to ask for a pay rise.
-----
* We have defined the group of 'lowest salaries' as people who earn less than the first decile and the group of 'highest salaries' as people who earn more like the ninth decile (in all countries surveyed).
---