Five Tips to Turn Your Social Media Account Into a Money-Making Platform
29 September 2021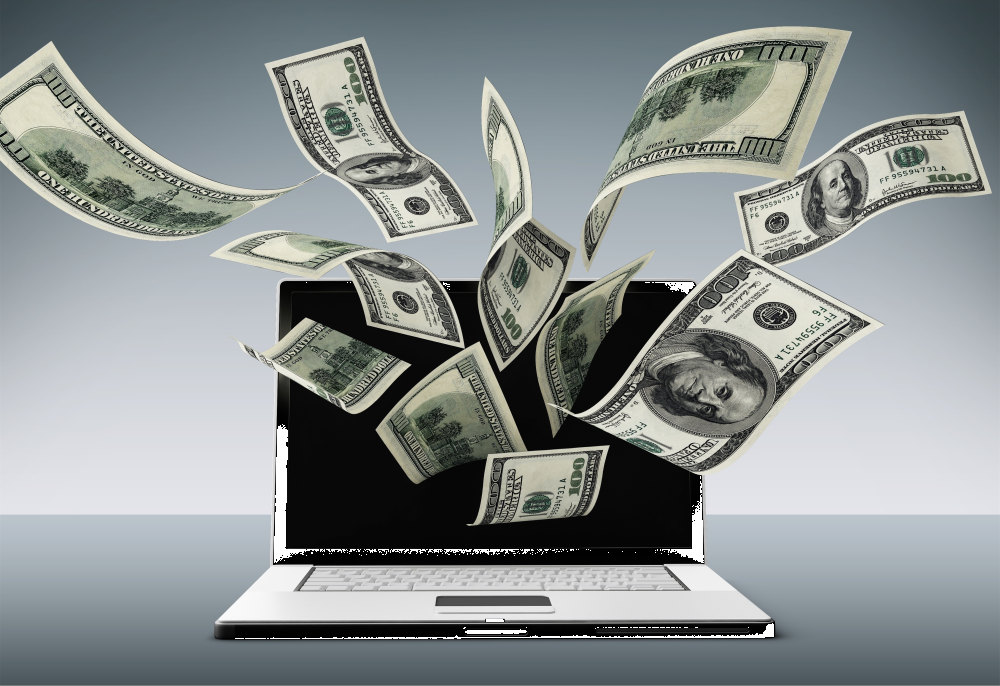 Many of us have accounts on various social networks, but not all earn with the help of them. Today I want to share with you five tips that will bring you income today. It doesn't matter which one you prefer. The principles of making money are about the same on Instagram or Facebook.
Likes, reposts, and comments
This is the easiest method of earning money, which is available even to a beginner of any age without specific skills:
You are registering for special social promotion services.
Choose a social network with which you plan to make money.
You perform the simplest tasks: like the photo, subscribe to a group or account, write a small comment, etc.
For each completed task, you get paid money. The amounts are symbolic - about 0.015 - 0.040 US dollars. But, you see, the labor costs are appropriate.
You can withdraw the earned funds to any payment system with which the service works or a bank card.
To earn more, register on several services at once and create accounts on all social networks with which the site works. This way you will get more tasks and, accordingly, increase your profit.
Online store
Perhaps this is one of the most popular ways to make money on social networks. The bottom line is simple: You need to create a page on any social network. Instagram is better. Upload photos of goods with price and description. Specify the terms of payment and delivery in the profile header. Engage your audience. After all, the more subscribers/friends you have, the more potential customers. The ideal way to do so is by trusting an SEO consultant to handle the online presence and help you grow your store.
There are several ways for organizing online sales:
With purchase. You pre-purchase the product and publish a photo with the caption "Available."
Dropshipping. The most common scheme is when you act as a link between the seller and the buyer, i.e., do not buy goods and do not even see them in person. For example, find exciting products, download photos to your profile, look for buyers, take 100% prepayment and order the product directly to the client's address. Here you are only a reseller who resells the goods with their mark-up.
Partnership programs. More suitable for social networks that have the function of publishing active links. Twitter is fine. The principle is as follows: register on the exchange of affiliate programs, choose a store and products in it, get affiliate links and place them in your account with a description and cost of each advertised position. Interested users follow the link, buy the product, and you get a percentage of sales. By making money on affiliate programs, it is not even necessary to create a separate group for this for an online store. Referral links can be published on your page, thematic forums where your target audience sits, on thematic blogs and websites. Paylab is one of the platforms that has its own Paylab affiliate programs and offers referral partnership opportunities.
Promotion of other people's pages
Several specialties fall into this category:
Administrators. They are engaged in maintaining groups and communities on social networks: selects topics, communicates with subscribers, monitors comments and compliance with the rules, fills the account with photo content and texts. If necessary, they can order articles from freelancers.
Copywriters. Writes articles for publications. Their task is only to write texts on the drawn-up terms of reference.
Targetologists. Creates and launches targeted ads, i.e., aimed at a specific audience (by age, gender, place of residence, etc.). Such specialists test advertising campaigns and provide the customer with reports - how much was spent, the effectiveness of advertising, the number of clicks, etc.
You can advertise your services on the same social networks, forums, free message boards. Or you are partnering with a digital marketing agency that will manage your social media account, such as Silicon Valley SEO services. Or you can create your website and add screenshots of completed projects or links to them there.
Advertising sales
This option requires a good promotion of the account. For advertisers to be interested in the appearance of their ads on your resource, the audience must be impressive - at least 2-3 thousand subscribers and more. The choice of advertising publications must be approached carefully: Evaluate whether the subject of advertising matches the context of your blog. For example, advertising posts about cosmetics, clothes, children's products, etc., will look organic on a public page on a woman's theme. It is unlikely that such a community would be happy about advertising for construction tools. Try to avoid advertisements that carry dubious information or are likely to be harmful. Don't get carried away by sponsored posts. A large number of ads can lead to multiple unsubscriptions.
Selling promoted accounts
Many of those who know how much money social networks can bring would prefer to buy a ready-made public right away rather than promote it from scratch. If you are well versed in the functionality of a particular social network, know how to find interesting content, entertain your target audience, promote the resource in every possible way, you can make money by selling accounts. In this case, it is better to choose a not too narrow topic. Not every buyer will lead a group about medicine or the intricacies of manicure in the future.
Final word
The life of many is not possible without social media today. Users, spending a lot of free and working time in these places, do not suspect that they can earn for everyday actions that are done just like that. One desire and a little time are enough to profit without any special knowledge and skills, without investing your money. These were five tips to turn your social media account into a money-making platform.
---