The Hidden Treasure In Motherhood and Career
7 May 2021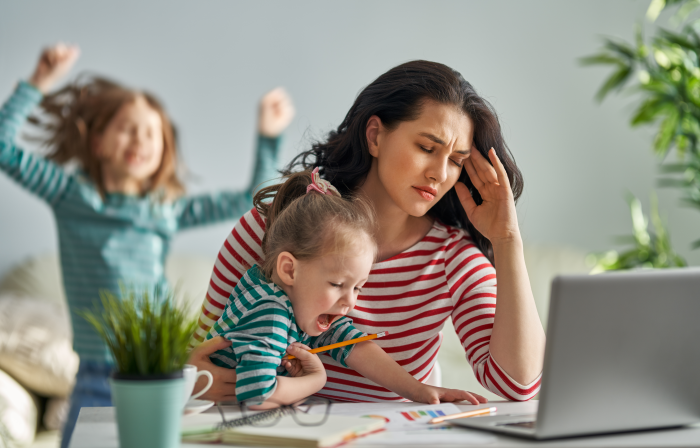 In this present age and time, there are more working mothers than there are stay-at-home mothers. According to research, the percentage of working mothers in the United States increased from fifty percent to seventy-five percent from 1969 to 2019. Truth be told, being committed to home are work duties is tough and mothers are doing a great job handling both home and work duties.
To keep your job, you have to ensure that you stay relevant right from your resumption time till your closing time. Working from home can be especially hard for mothers as they will have to take care of a number of responsibilities and family duties. To be a good mother requires that you have great time management skills, the ability to communicate, negotiate, and set priorities, self-confidence, patience, amongst others. These qualities are very essential in performing the multiple jobs associated with being a mother. Some of these jobs include:
Planning, Managing, and Directing
Being busy for the most part of the day, mothers have to be excellent planners to be able to complete multiple tasks. Mothers plan how they are going to successfully carry out a series of tasks without leaving out any of them. Other than planning their daily activities, mothers also plan family events like picnics, vacations, etc. Mothers plan a lot but that's not all, they also manage and direct the affairs of the family. They make sure that the family's finances are budgeted and spent effectively. They know how to arrange needs in order of how important or urgent they are, and direct how these needs are attended to. Children also rely on their mothers to help them come up with ideas when they are bored and they want to play, when they have a fair at school when it's Halloween, and so on.
Laundry and Housekeeping
For the most part of our childhood, mothers see to it that we do not go out in dirty clothes. Children can be very dirty when they go out to play with their friends and they come back with stains all over their clothes and super mothers, after their standard work time, still find time to do the laundry for the family. When children do not go out to play with friends, they stay at home and play alone or with their siblings or their friends, this kind of play will leave the house scattered. Mothers make themselves available to make sure that the house is tidy at all times.
Resolving Conflict and Counselling
When children begin to grow up and interact with people, they tend to get into disputes with their friends, classmates, siblings, and other people around them. These children need to be taught how to develop a good social life, and it would please any mother to teach her child emotional intelligence, listening, problem-solving, and other interpersonal skills that they need. When kids also face setbacks or disappointments, they need someone to talk to them and make them feel better. Mothers help to commiserate over their children's failure, advise them, and teach them positive values.
Cooking, Nursing, and Teaching
Working mothers cook about two times daily. They not only cook, but they also teach their children how to cook. Mothers cook and derive pleasure from people tasting their food. Mothers want to put a smile on the faces of every member of the family and cooking is one way to do so. These superheroes are the first nurses and doctors that we will get to meet. They check their children's temperature and administer first aid when the kids have a fever, they feed them when they are sick, as a matter of fact, they do more than some doctors do without getting paid. They are also responsible for teaching children. How to take care of the home, how to relate with people, how to read; mothers teach these and more. This is why mothers need to be appreciated for what they do. Getting gifts for mothers is one way to appreciate their hard work. There are a lot of things that you can get for them to show appreciation - a movie ticket, gift card for music software, and so on.
Changing the World
A child well brought up by a mother will grow up to be of advantage to society. The attitude that a child learns in the years that he or she is under the mother's care is what the child goes to show forth in the world.
Final work
The role of a mother is priceless. Though mothers are paid at work, the job of a mother cannot be compensated in any way. Appreciate a mother, they are the real heroes. Thank a mother, the things they do, no one else can. Remember to buy gifts for them too, they deserve the very best.
---