Who is the author of Paylab
Paylab is an international salary survey platform that collects information on the incomes and bonuses of employees in various positions. Paylab uses a unique methodology for collecting data with a three-phase control and over ten years' experience. Visitors to the Paylab website or
partner sites in their country
can easily and anonymously complete an online questionnaire on their salary, and compare their income with the national average for that position. The system always uses current data for the last 12 months. The independent
salary analyses
are then used by companies for the appropriate internal setting of salary levels for individual work positions.
Our vision
To provide an internationally reputable and respected salary survey that delivers real and relevant data about employee renumeration for individuals and companies.
---
More than 10 country partners
Paylab salary survey was established in Slovakia in 2007. Profesia (the largest job board in Slovakia) created the methodology for collecting, aggregating and processing the data for Paylab.
Become a Country Partner
---
Make the right salary decisions
The salary report represents a relevant source of information for HR specialists and professionals who need a foundation for the efficient salary setting of a potential or a present employee.
Try our salary report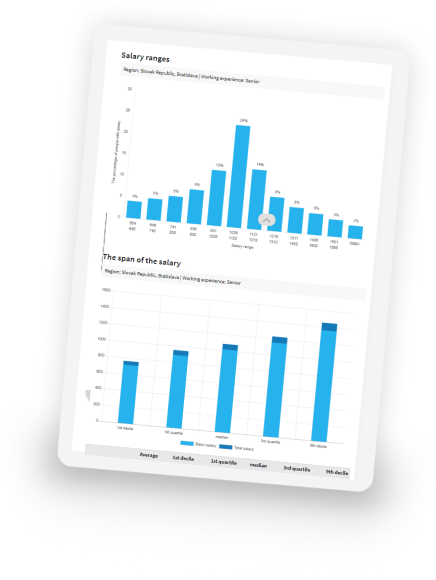 ---
Get market insight in an easy way
Paylab research is the ideal solution if you want to get quality data in a short time to know what people think about your product and services.
Get Paylab data research
Our salary portals
Find out if you are being paid fairly