7 Fastest-Growing Remote Career Jobs
20 January 2022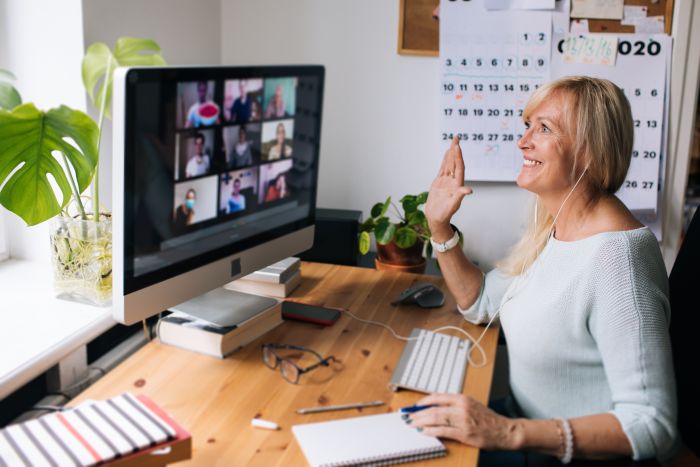 The covid-19 pandemic has pushed the remote work to become a new trend of society. Most of the people now prefer to work from the comfort of their homes. And why not! there is a large assortment of remote job careers available with a single click of a button.
The range varies from training to professional level. As per the research of Indeed's Hiring Lab, remote work is rising across nearly all sectors. It is just the right ones that you need to find for yourself.
A remote job can help an individual save time and money by eliminating all the costs associated with working in a workplace. And remote work is here to stay, primarily in organizations with good tech support and infrastructure to carry out the required tasks. This article will give you an insight into several remote jobs available for you to choose from.
Although remote jobs were on the go, the intrusion of the pandemic had put a spurt on it, taking the percentage of remote workers to an all-time high. As per the research from Statista, it was seen that there were just 17% of workers who were working remotely before the pandemic. But the scenario changed altogether during the pandemic, taking the share to 44%.
There has been an exponential rise of remote workers, and Upwork predicts it may taper off further in the coming years. One can expect nearly 22% of workers to continue working remotely till 2025 depicting an overall increase of 87% compared to pre-pandemic.
It may not be possible for all the industries to offer remote jobs in the same manner as others. Considering this, you should focus to secure a job in some of the top-most industries that offer remote jobs to their employees. It is advisable to stay on top of the remote job boards and keep looking for opportunities now and then. You may never know when a well-fitted job could come around for you. Till then, you just need to keep developing your skills that are expected to be in demand soon.
7 Fastest-Growing Remote Career Jobs
With all the above-mentioned facts and figures, here are the top seven Remote Career options that are witnessing an increased demand:
1. Human Resource & Recruiting
An HR professional is of significant importance to the success of any organization. They need to adapt to the changes happening around them to attract the right fit for the job. With the HR tech coming into effect, all organizations need to hire an HR who understands the AI tools and technologies and can deploy them effectively while recruiting the candidates.
The pay for Human Resource jobs is on the rise now as more and more organizations realize the importance of these professionals. And with the advancement of AI in recruiting, HR can efficiently work remotely and hire the most prospective candidate if they are updated with the trending software used in recruitment.
2. Freelance Writers
The best perk about being a freelancer is that one can work remotely with any of the companies from any part of the world. And the same goes for freelance writers as well. They have the liberty to choose their schedules and work as per their timelines. They can connect with the clients remotely and submit their deliverables.
With the increase in digitalization, freelancer writer jobs are in high demand because companies want to promote their content through eloquent writing. It is what attracts the end-users to a particular web page. So, if you have excellent rhetorical skills, you are sure to get a decent and remote freelance writer job.
3. Digital marketer
Everyone, be it young, adult, or old, are spending a hell of a lot of time online these days. The screen time is up for everyone because of the remote work culture. And this paves the way for digital marketers to attract potential customers.
Digital marketing is one of the fastest-growing workspaces for remote workers during this pandemic. The marketing and PR space are continuously upscaling the digital marketing strategies to promote the brand. So, a digital marketer is more likely to land up a job because of the increased demand.
4. Teachers
The covid pandemic has led to an increased demand for remote learning and education. Over 1.2 billion children are out of their classroom due to this pandemic. With the ascent of home-schooling, all the schools have started to explore online models to deploy effective teaching. With the continuous need for support to adjust to the new normal, the training professionals are expected to be equipped with the required proficiency.
Online teaching has taken a new turn altogether in the education department. There are several educational platforms on which a teacher can post training videos and earn their livelihood. Several colleges recruit professors for conducting seminars and online workshops for undergrads and postgrads. There's an increased trend in hiring teachers for online classes.
5. Information Security Analysts
Since cyber-attacks are occurring extensively, the need for information security analysts is also rudimentary. They are the ones who can protect our computer networks and prevent any type of fraudulence with a single click of a button.
In this tech-savvy world, where everyone has not been able to acclimate to the digital surroundings, especially the older people who are new to this, can be an easy victim of such cyber security threats. So, the role of an information security analyst is quintessential in every sphere of life as we continue to evolve in this digital world. And this job can easily be done remotely and does not need the physical presence of a person and thus is in high demand all time.
6. Registered Nurse
A registered nurse is one who could conduct various clinical examinations depending on an individual's physical condition. They can also prescribe some treatments and medicines to counter the problem. Some nurses could also work as a medical triage or a case manager to handle things remotely.
Due to the ongoing pandemic, patients prefer an online mode of treatment rather than one-on-one. Most of the patients now choose telemedicine. This mode has become a new normal for doctors and patients. People suffering from depression often resort to these registered nurses for aid. So, this job role is the need of the hour for our present-day youth and is one of the fastest-growing jobs.
7. Software Developer
As per the prediction of Career builder, there could be around 140,000 new software developer jobs open in the next few years. It would represent a growth rate of 15%. In this modern-day world, a software developer is the one who earns the maximum hourly. Without a developer, all the computers' systems or networks could come to a standstill.
So, it is clearly evident that a software developer job is the need of the hour. And the best part about it is that a developer can do everything without moving an inch. A software developer and a programmer can work online and resolve all the issues remotely. There are tons of opportunities for a programmer to work remotely if they have the right skill.
Conclusion
If you have been planning about your vocation, you should consider all the above-mentioned career fields that will evolve with technology in the coming years. You can take an insight on the various job opportunities online. It will give you a clear-cut picture of how jobs are anticipated to develop or shrivel in the days ahead and you could land yourself in your dream job. Some research shows that almost all the jobs that are expected to grow would either involve tech or would be possibly remote. So, it would be wise to make a career decision after careful planning and research.

---