8 Best Tips and Strategies for Employees on How to Negotiate Their Salaries During the Hiring Process
19 September 2023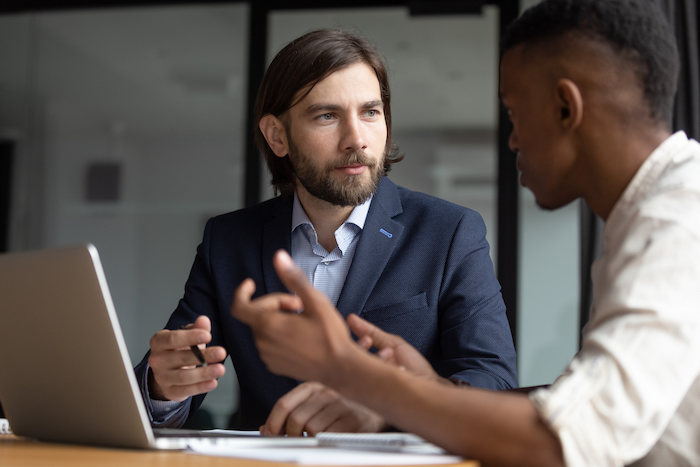 Negotiating a higher salary is the backbone of your financial growth and well-being. But how do you avoid being out-negotiated by companies who do this regularly? You're on the right page.
This guide shows you 8 strategies to negotiate your salaries, with plenty of insider tips. You'll find out:
Why understanding company values can give you an edge
How leveraging opportunity costs can bolster your position
The power of asking open-ended questions during negotiations
How to prepare effectively
Let's dive in.
1. Do Your Research
As the old saying goes, knowledge is power. And like most cliches, this is true because knowing how your market values your current role allows you to accept only the jobs that pay you accordingly.

You can start by exploring various job boards such as LinkedIn, Adzuna, Glassdoor, and specific industry-focused platforms like Rev.com or TranscribeMe.
Of course, you must consider all variables, such as:
Experience level
Education
Skills
Geographic location
Pro tip: Use the Paylab salary calculator to ensure you're paid fairly.
Let's see if a beginner telemarketer being offered a $2,000 monthly salary is repaid fairly.
Side note: Paylab lets you introduce a slew of variables, including your experience, other bonuses offered by the company, the industry, and the company name.
All this precision makes the Paylab salary calculator better than other alternatives.

And the answer is no; a $2,000 salary for a telemarketer in the US is 50% less than the average.
Next, research the company for which you're interviewing, looking at any salary policies they have disclosed, including:
The typical range for the position you're interviewing for
Requirements to qualify for a higher range, including performance-based variables
Emerging pay transparency laws might make these disclosures mandatory in some states.
Pro tip: Know the salary law for the state you're in. Your potential employer might not be legally allowed to ask you about your previous salary, so try to avoid discussing this amount.
Some bad-faith employers may use this information to make a lower offer.
2. Don't Make the First Offer
Some sources advise you to the contrary.
They imply that making the first offer is actually to your advantage because now you control the benchmark.
But here's why this is a bad idea:
Your company already has a budget for your position.
You might lead with a lower sum.
The problem isn't just that you're accepting a lower starting salary.
You're also placing your perceived self-worth at a lower level. And this might lead your entire communication after getting hired.
Pro tips:
When your interviewer asks about your salary expectation, you should first learn their pay bracket.
If they don't want to disclose it, bid 10-15% higher than the industry range to leave room for negotiations. That's why the research step above was so important.
Here are two possible answers: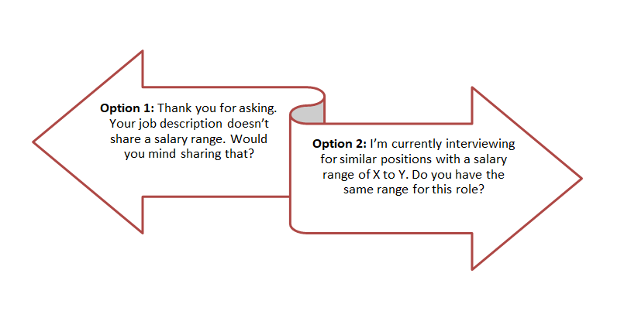 3. Present Your Arguments
When negotiating your salary during the hiring process, you should obviously highlight your best characteristics.
Pro tips:
Use evidence.
Quantify your impact.
Proof of your merits includes:
Skills you already have
Education
Courses and workshops you have completed
Past performances and results
Remember to:
Use real numbers: Underline specific results you can obtain for the company you're interviewing at based on your past performance.
Look toward the future: Explain how your experience and skills benefit the company's net margins.
Have a growth mindset: If you don't yet have real results to showcase, show the interviewer the active steps you've taken to improve yourself. Underline courses you're taking or skills you're honing and explain that this active growth mindset is an invaluable asset for any firm in the long run. Depending on the industry, the technical or creative skills you're learning may be what they're looking for in the perfect candidate.
Explain additional costs: Underlining extra job-related costs, such as transportation or changing location, will help make your case. Of course, you should again use real numbers.
Pro tips:
Use reviews: To emphasize your point, ask your former colleagues or customers to write performance reviews. Pick the best ten of them, print them, and bring them to the salary negotiation interview.
Come prepared: Print a document in which you underline your major accomplishments, how your role has grown, recent certifications and courses, plus your measurable impact.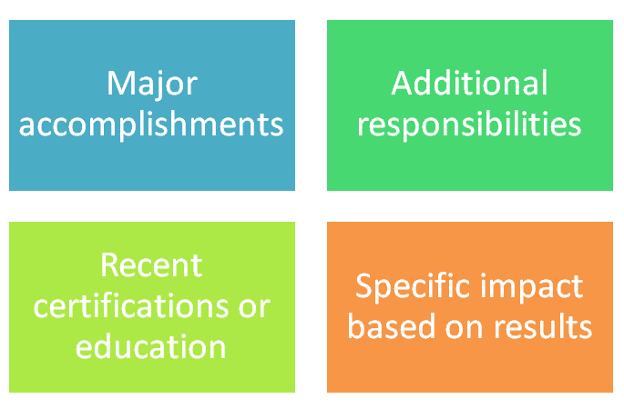 4. Be Assertive
Arguments alone can't win a debate; you need to:
Adopt the right style.
Connect facts with emotion.
Present your arguments in the right order.
So, you should:
Show professionalism.
Stay positive.
Be clear and concise.
Not become overly emotional or aggressive.
Be open to feedback.
Pro tips:
Start with gratitude: Express gratitude for the chance of becoming part of the company you're interviewing for before starting a salary negotiation. This connects you with your interviewer on a human level, so they'll be more likely to listen to your arguments. Besides, it dissuades your interviewer from entering a confrontational mode.
Use active listening: Although you should come prepared with evidence, you should also remember that negotiating is like dancing. Take cues from your negotiation partner; listen to what they're saying and identify the hidden needs behind their arguments. This tactic helps you find the best arguments and order of arguments to persuade your future employer.
Rehearse with a friend: Rehearsing with a person you trust helps you prepare your arguments and alleviate your nervousness. But you can also see how another person reacts to your arguments in real-time. Listen to their feedback and watch their non-verbal cues to adapt your negotiation. Also, ask some mock questions during the rehearsal to practice better.
Prepare for tough questions: Imagine a few difficult questions the interviewer might ask you about your salary requirements and prepare answers.
Choose the right time: Avoid negotiating in the first interview stages. Wait until your future employer has expressed a solid interest in you; that's when you have the most leverage.
Ask open-ended questions: This strategy helps you gather more information about the employer's position, expectations, and limitations. It also shifts the conversation's dynamics, encouraging the employer to reveal insights you can leverage. For example, you can ask, "Can you help me understand how the company determines its compensation packages for roles like this?"
5. Connect with Your Company's Values
This tactic entails aligning your personal contributions, experiences, and aspirations with the broader goals and principles of the company. You can find that company's values on its website, in its mission/ vision section, as well as on its social media profile.
Let's say a company values innovation and continuous improvement.
Your pitch can sound like this:
"I'm particularly excited about your company's commitment to innovation and continuous improvement. In my last position, I spearheaded a project that implemented a new tech solution, streamlining our processes and saving considerable costs. Investing in me with a higher salary means investing in someone who's not just looking to fill a role but actively seeking opportunities for growth and advancement."
6. Leverage Opportunity Costs
Opportunity cost refers to the value of the next best alternative you give up when making a decision.
Basically, this is the cost of missing out on the benefits you could have received had you chosen a different option.
In salary negotiations, leveraging opportunity costs means highlighting the potential benefits you might be foregoing by:
Choosing one job offer over another
Dedicating your skills and expertise to one company rather than taking them elsewhere
Here's how you can leverage that:
Establish your value: Communicate the unique skills, experiences, and expertise you bring to the table, and how they benefit the company.
Present alternatives: Discuss other potential offers you have on the table. Discuss other candidates with less value who might show up for the interview.
Show what they stand to lose: Emphasize the benefits and value the company will miss out on if they don't meet your salary expectations.
Here's an example of what you can say:
"I'm genuinely excited about the prospect of joining your team, especially because of the alignment with my professional goals and expertise. I have another offer on the table that's more competitive in terms of compensation. While I'm inclined towards your company because of its values and projects, it's essential for me to also consider the financial aspect. Can we look into a package more aligned with the market value for my skills and experience?"
7. Consider Other Perks
As we underlined above, each company has a specific pay range for each job position.
In some cases, they might genuinely not be able to accommodate the higher salary requirements you may have.
If you still want to work with them, consider other perks they can offer, such as:
Medical insurance
Fuel
Rent monies
Scholarships for your children
Pension investments
Work-life balance
Growth opportunities
You can then negotiate other perks you're interested in rather than just higher pay.
8. Take Your Time
Salary negotiations are important matters, so it is wise to tread lightly, especially if you're aiming for a higher-paid job.
If you and your future employer or interviewer don't agree immediately, it is best to take some time and reconsider.
Instead of reactively approving or dismissing a salary offer, you can weigh your alternatives.
For example:
You may develop new arguments to support your points.
You may get interview requests or approvals from other companies.
Your employer may make a new offer, including other perks and bonuses.
Wrapping Up
Salary negotiations don't have to feel like an uphill battle.
You can receive the right compensation if you do your research, stay assertive, and connect with the person running the interview.
Remember to leverage tactics like open-ended questions, opportunity costs, and rehearsing with a friend.
Bring plenty of evidence to support your arguments, too.
If you follow this advice, you can secure a compensation package that reflects your true value.
---