Annual Paid Leave in CEE Countries – How Generous are They When Giving a Time Off to Employees?
4 March 2020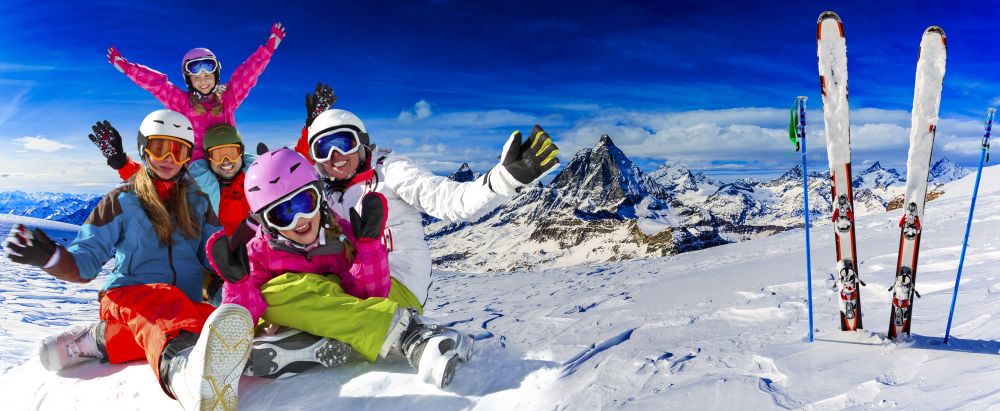 The end-of-the-year holidays ended and you were again back at work with your head filled with having to do this and that, attending another meeting or staying late at work to finalize another client project.
Now imagine, the year-end vacation is long gone and you haven't even realized that it is nearly Easter! You are a bit overworked and desperately in need of some time off. How many vacation days do you have coming? Did you take all of your allowed holidays during the last year or did you carry some into the new year?
In this article, Accace's labour-law experts focus on the length and reimbursement of annual paid leave, additional paid leave and other related matters that employees and employers from Bosnia and Herzegovina, Croatia, the Czech Republic, Hungary, Poland, Romania, Russia, Serbia, Slovakia and Slovenia need to think about.
A Comparison of the Basic Conditions for Employees Vacation
Leave Duration
Annual leave is the paid time off from work to which all employees are entitled during each working year. Article 7 of the EU's Working Time Directive, stipulates a period of paid annual leave of at least four weeks for all employees. This requirement is an absolute entitlement that cannot be reduced. Conditions for the entitlement and granting of annual leave are subject to national regulation. However, any such local regulation cannot replace the minimum period of paid annual leave by an allowance in lieu, except where the employment relationship is terminated.
Although the basic entitlement is 20 days, some countries attain that number based on various criteria. Austria, Denmark, Finland, France, Luxembourg and Sweden all require 25 or more paid annual leave days. Employees in Poland who have worked 10 or more years are entitled to 26 days per year, while in Slovakia employees above the age of 33 are granted 25 days per year. Employees of specific professions in the Czech Republic are granted 5 to 8 weeks of annual leave.
Usually, the minimum duration of official time away from work is 2 weeks, i.e. at least one part of an employee's vacation must be 12 calendar days long. However, most employers do not strictly follow this rule.
Vacation Leave Conditions
In general, all employees are entitled to annual paid leave, or to the proportionate part of it, e.g. during the probation period. But some countries go into more detail when it comes to conditions. For example, in the Federation of Bosnia and Herzegovina, employees are entitled to 1 day off if they have worked at least 15 days in one month, while in the Republic of Serbia, one vacation day is granted after 30 days of work. In both countries the employees are entitled to the full amount of paid annual leave after 6 months of continuous work. The half-year-long restriction also applies to Croatia, where during that time employees are entitled only to the proportionate amount of leave, and after 6 months they gain the full extent of leave. In the Czech Republic and Slovakia, the annual paid leave is granted after 2 months of continuous employment, while in Serbia it is granted after only 1 month.
Some of the local labour law legislation allows employees to carry their remaining vacation days into the next year instead of being reimbursed for its value. Countries such as the Czech Republic and Serbia specify the latest usage date as the 30th of June of the following year.
Calculation of the Vacation Allowance
Vacation allowance is a specific amount of financial means paid to each employee for each day of annual paid leave taken in a calendar year. They are calculated from 50% of the average wage in the Federation of Bosnia and Herzegovina and from 100% of the average wage in the Republic of Serbia and the remaining 9 countries.
This percentage of income is taken into consideration during the decisive period, which is crucial for calculating the allowance. In Hungary, the decisive period equals to the preceding two calendar quarters, while in the other countries it equals to the preceding one calendar quarter.
Reimbursement in Case of Termination
When the contract of an employee is terminated and they have failed to draw down the full amount of paid annual leave, they are entitled to monetary compensation from the employer for their remaining vacation days.
On the other hand, when termination concerns an employee who has drawn down more days of paid annual leave than entitled to, employers in the Czech Republic, Romania, Russia, Serbia and Slovakia are entitled to reimbursement for the excess compensation paid. This does not apply to employers in Bosnia and Herzegovina, Croatia and Poland, while in Hungary and Slovenia no specific rule applies.
Public Holidays and Their Significance
Although public holidays are not part of the paid annual leave, they may add extra days to the time spent off work when not falling weekends, therefore prolonging the leave. It is common for most employees to take public holidays into consideration when planning their vacation.
There are 10 public holidays in the Federation of Bosnia and Herzegovina and in Serbia, 11 in Hungary and Romania, 12 in the Republic of Serbia and Slovenia, 13 in the Czech Republic and Poland, 14 in Croatia and Russia, and 15 in Slovakia.
Read the full Study about Annual vacation Leave in CEE prepared by Accace.
What Should You Do?
Vacations are important because they not only replenish the mind, they also reduce the physical effects of stress on the body and can minimize the likelihood of a heart attack. So if you are unsure how many vacation you are entitled to this year, it is time to talk to your HR department or office manager. Just remember one thing: be sure you take a vacation!

---