Become our country partner
Become our country partner
Our goal is to stop making salary-talk a taboo. And to uncover real salaries across the world, we just need your input.

Become our partner, it's easy and worthwhile.
Our cooperation – what's in it for you?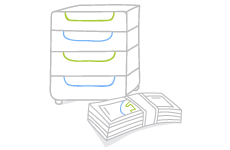 Working together, we will compile a comprehensive database of your country. See where we have been successful so far.
Sophisticated methodologies for the collection and processing of salary data. We will also add a country-specific website in conformity with UX standards that can start right away.
Share of sales from salary analysis.
Your media value will grow with the Paylab database. Leverage our salary data to enhance communication with the public. Approach the subject of salaries with transparency to become a certified source of information in this area. Build your PR around your expertise in the realm of remuneration.
Contact us