Paylab.com – Definitions of Keywords
15 April 2020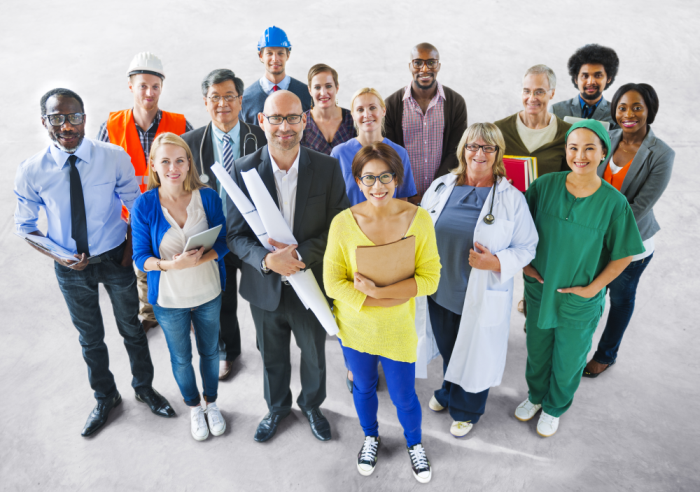 Here we try to explain what each term that we use on our website means.
Full-time job - a full time job typically equates to working a minimum of hours per week according to a contract defined with an employer. Companies commonly require from 32 to 40 hours per week to be defined as full-time and therefore eligible for benefits.
Part-time job - a part time job is anything less than full time hours, which will have been negotiated with your employer. Workers are considered to be part-time if they commonly work fewer than 30 hours per week.
Occupation - refers to the 'field' or 'type' of work you perform. If you were asked: "What's your occupation/profession?" You would respond: "I'm an accountant." or "I'm a surgeon." or "I'm a teacher."
Job position - your position/role/title within a profession. For example, your occupation may be a teacher, but your job position is product manager - you studied and qualified to be a teacher but during the course of your career you had the opportunity to become a project manager and later a product manager.
Basic salary - the fixed compensation that an employee receives at a regular interval - normally monthly but in certain cases it can be on a weekly basis.
Bonus - anything extra that an employee receives on top of their basic salary, normally performance-related. Bonuses may be paid monthly, quarterly, or annually.
Variable part of salary - compensation that is paid to employees as an incentive or bonus. Variable pay is typically based on the performance of an individual or group, or the performance of the company as a whole.
Total salary - the basic salary plus any variable components.
Gross salary - the total amount of money an employee receives before taxes and deductions are taken out.
Net salary - the amount of money that will be available (the amount that ends up in your bank account) after taxes and other fees have been taken out. Check out the gross-net salary calculator which helps you to work out what your gross and net salary means for you.
Compensation/remuneration - the payment received by an employee from an employer in the form of a salary, wages, benefits and variable pay.
Compensation mix - the ratio of base salary and incentives. The mix can include salary, sales commission, tips, stock options, bonuses, incentive pay, benefits (e.g. healthcare) and non-monetary compensation (e.g. recognition, meals, etc).
Non-financial benefits - types of rewards that are not part of an employee's pay such as flexible working options, a company car, gifts and rewards, recognition, birthday off as holiday. (Typically, they cost the company little or no money, yet carry significant weight.)
Office working - an employee goes to their office/place of work to carry out their job.
Remote working - an employee works outside of a traditional office environment (e.g. from home or a coffee shop) and communicates with the company by email, telephone and video conferences. It is based on the concept that work does not need to be done in a specific place to be carried out successfully. Typical job positions for working from home include marketers, programmers, web developers, virtual assistants, bookkeepers and graphic designers.
Small and Medium Enterprises/SME - businesses that maintain revenues, assets or a number of employees below a certain threshold. Each country has its own definition of what constitutes a small and medium-sized enterprise (SME). Certain size criteria must be met and occasionally the industry in which the company operates in is taken into account as well.
Small company - the definition of company size is based on the annual revenue and number of employees. Small companies have an annual revenue of less than 10 million euros and less than 50 employees.
Medium company - a medium company has between 50 and 500 employees (this maximum number varies from country to country from 200, 250 or 500 employees) and an average annual revenue of 50 million euros.
Corporate company - a business operation with a board of directors and several levels of management, often with a strict company culture. Corporate company sizes also vary from country to country, starting from 500 employees and often more than 1000 employees.
Salary in small companies - according to statistics, smaller companies tend to offer their employees lower salaries.
Salary in big companies - according to statistics, bigger companies tend to offer their employees higher salaries.
Make the right salary decision with Salary Report - Find Out More or Buy salary report.
Get a precise salary range and see how your pay compares to people like you, compare your salary:

---